Joey grew up in Eastern NC & now calls the Raleigh area home.
After working from home for a small publishing company for seventeen years, Joey took on a part-time job as a petsitter with a local pet sitting company to be around animals more and to add a little variety to his daily ho-hum schedule. His first day pet sitting he realized this was what he should have been doing all along! He then decided to start his own company where he could be his own boss while doing what he loves best…looking after animals. Shortly after, All Critters Petcare came about.
Over the years he has cared for everything from reptiles to spiders to ferrets (and even a few cats and dogs, too)! He has a lifetime love for all animals and now shares his home with his cat, Abby, a very rambunctious Havanese, named Bailey and a tarantula named Cruella.
Joey recently became a Certified Professional Pet Sitter (CPPS) through Pet Sitters International (one of the few with this accreditation in the Raleigh area). This means he's been trained for a broad range of petcare best practices and behavior. He regularly participates in ongoing training and classes and passes this info onto his staff to ensure your pets always have the very best care possible.
He looks forward to caring for your furry, feathered & scaley family members while you're away from home.
---
Melissa was raised in Carolina Beach, North Carolina. She moved to Wake Forest as a teenager and attended William Peace University earning her Bachelor of Arts in English and Literature. She is a published author and enjoys writing devotions on her blog and childrens' books. She enjoys helping others and works as a case manager with the homeless at her other job.
Melissa and her family have owned guinea pigs, dogs, cats, turtles and fish. Melissa also enjoys travelling, hiking, writing and meeting new people and animals.
---
Beth, a loving and supportive mom of one daughter and three pups, has always been an animal-lover. She grew up with lots of furry friends in her family, and as a former elementary school teacher, she's quite experienced in nurturing and training little ones! A long-time Raleigh resident, Beth likes to take her three (somewhat spoiled) pups "out on the town" for walks and adventures. Beth is currently attending dog training courses and looks forward to sharing helpful tips and information with our team.
---
Philip is originally from eastern North Carolina but has lived in the Triangle area for 10 years now. A graduate of East Carolina University, he enjoys live theatre, film, and traveling to familiar and new destinations with friends and family.
Philip is the father of a sweet 17-year-old cat named Max, and of a rambunctious and lovable 6-year-old pup named Duchess, and he loves spending time with them. He also loves animals in general and has been a caretaker for many of his friend's pets over the years, so this is the perfect job for him!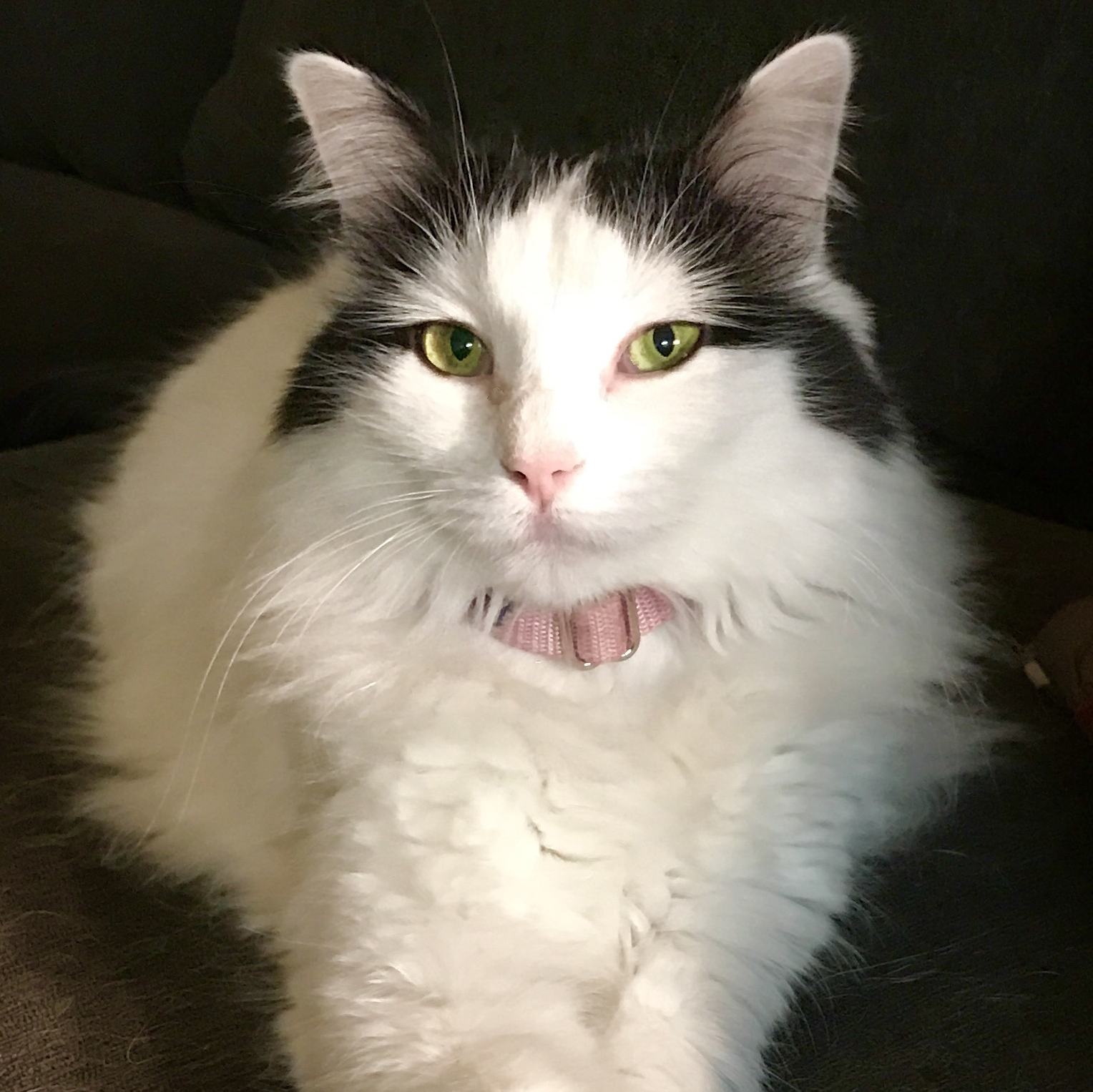 Abby came to All Critters from a rescue in Johnston County. When not overseeing the everyday operations here she enjoys sunny days in her cat tree watching birds outside her window and taking long naps.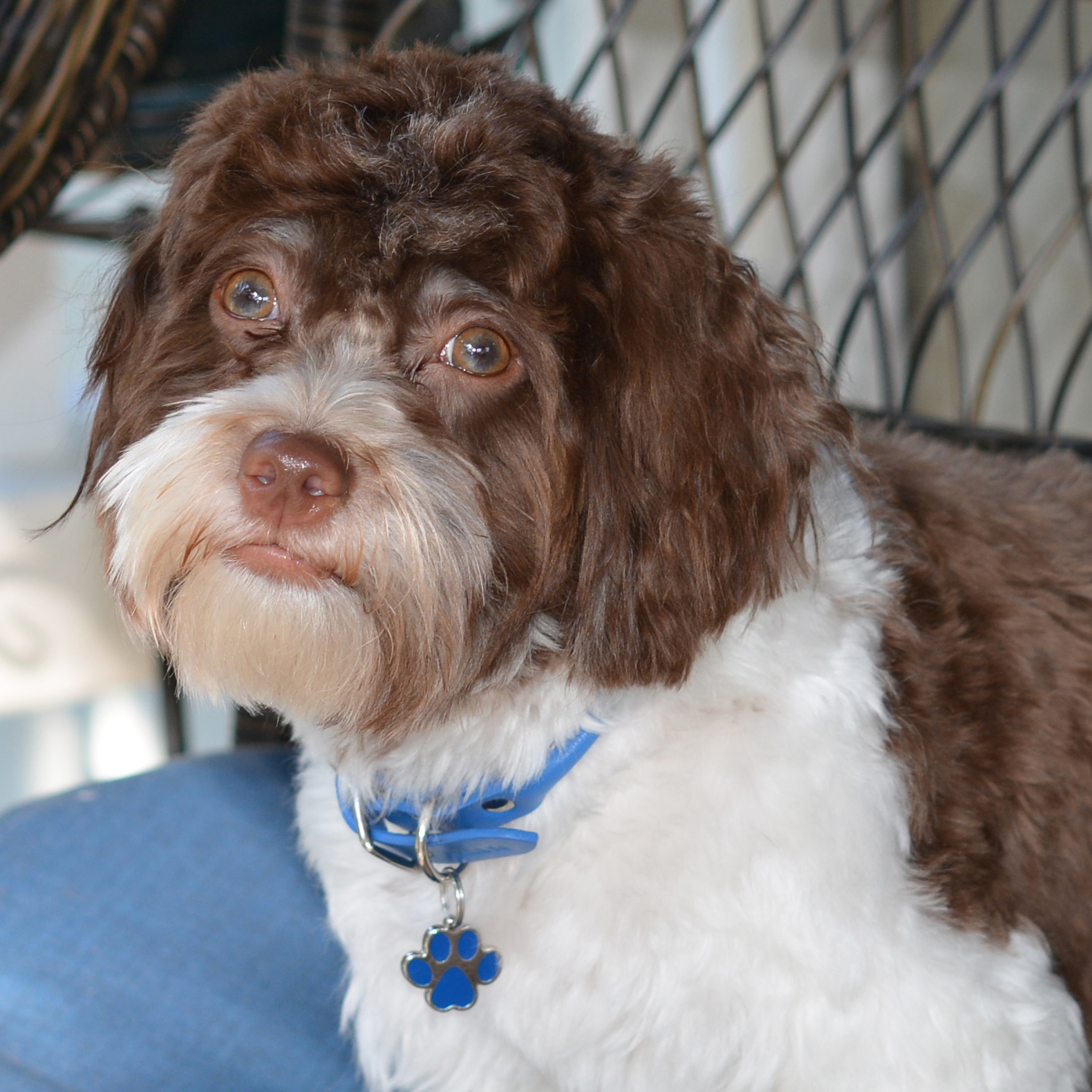 Bailey, a 2.5 year old particularly rambunctious Havanese, is our office manager. This basically means he doesn't do much except play with his toys, harass poor Abby (he says they're "playing"), look cute, and get into the trashcan when nobody is looking.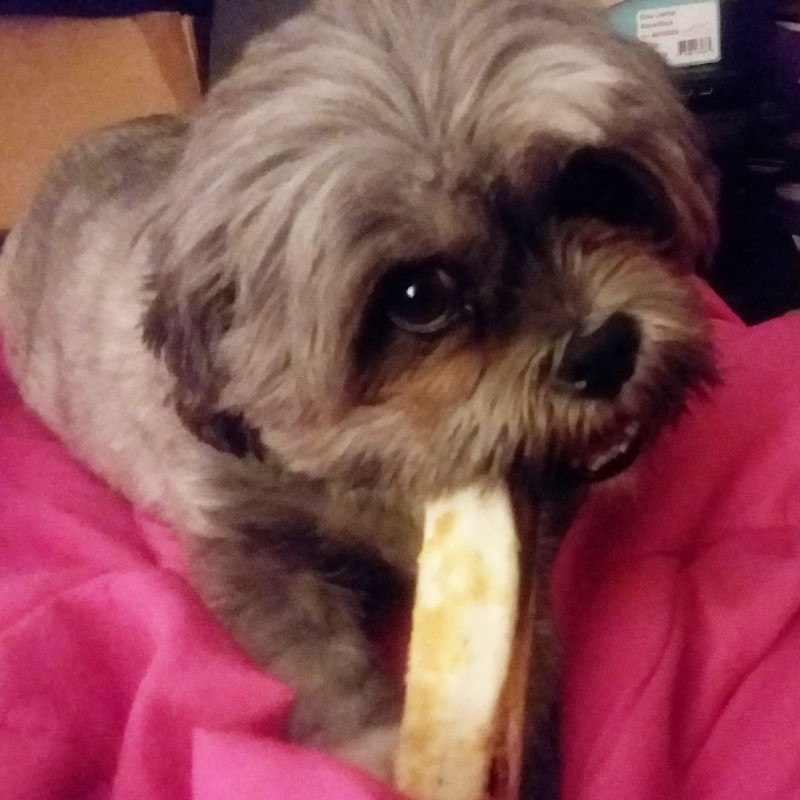 Djinn Djinn is a three year old Lapso apsa from Virginia and is our HR manager. Djinn Djinn enjoys the park, beach, car rides, treats, cuddles and barking at things at three in the morning. Her favorite pastime is chasing rabbits in her backyard but she has yet to catch one. Djinn Djinn looks forward to serving you.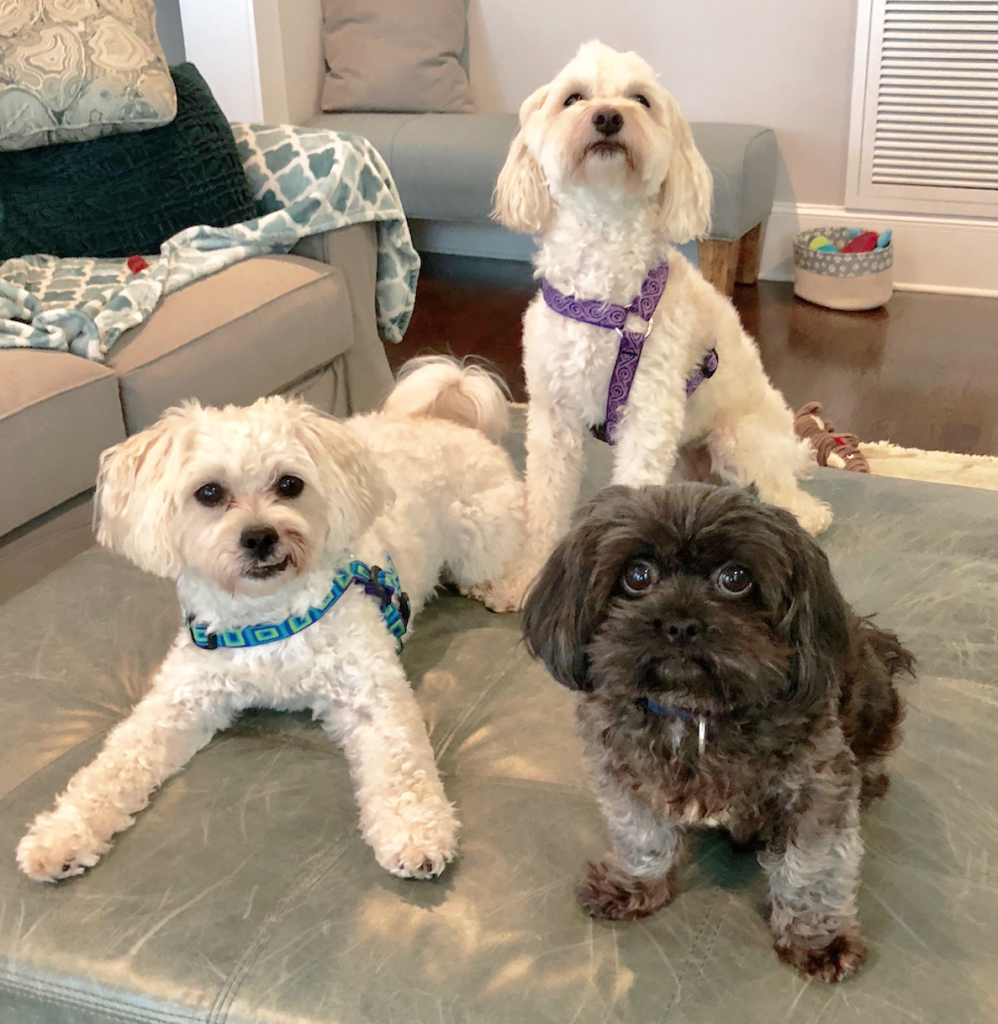 We take security very seriously and because of that we've hired only the best! Beth's pups, Finley, Bella & Jake are our "security team". Not too much, human or otherwise, comes around without them letting us (& anyone else close by) know. Bella (in the center) is our head security agent, just because she likes to think she's the boss.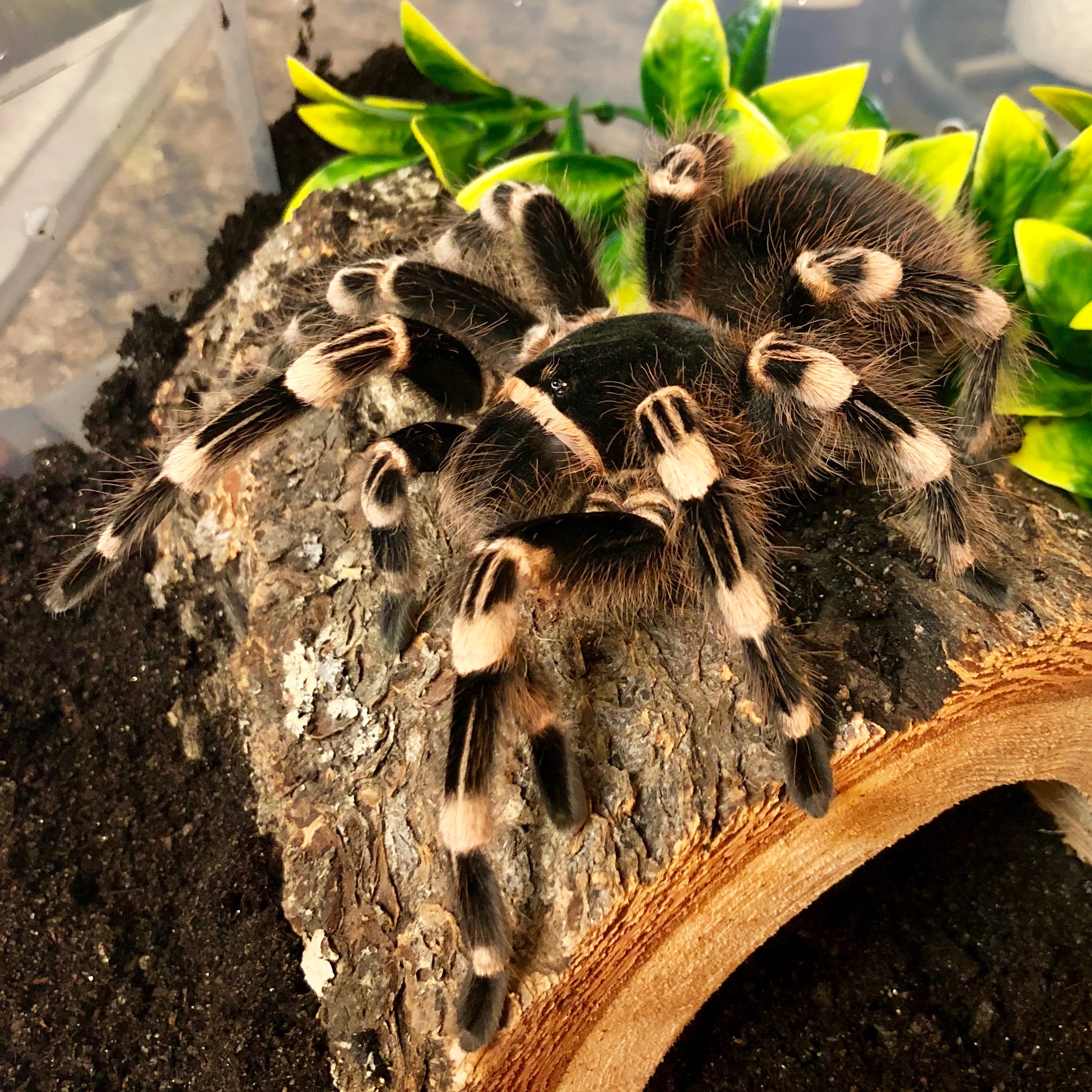 Keeping up with all these phone calls, texts and emails requires someone with great multi-tasking skills. Can anyone multi-task better than someone with eight legs and eight eyes? I think not! That's why "Cruella", a Brazilian giant white knee tarantula, is our newest employee and customer service manager! She's not nearly as scary as she looks. Just give her a cricket and stay out of her way and she's a happy camper!