Responsible Pet Ownership Awareness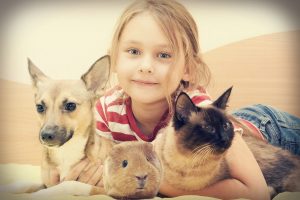 February is Responsible Pet Ownership month, but responsible pet ownership is something that should be considered every single day.
Responsible pet ownership awareness should be at the forefront of your mind regularly. Ownership responsibility applies to pet owners, those that wish to bring a pet into their home and even those that simply wish to encourage others to exercise responsibility in pet ownership. All pets have very specific needs that should be considered before you ever even bring a pet home, no matter what type of pet it is. These needs should also be reflected on regularly once you do, in fact, own a pet.
Commitment
Responsible pet ownership begins, first and foremost, with the acknowledgment and commitment to caring for the pet for the duration of a pet's life. Too many pets end up neglected, surrendered to shelters or even abandoned on the streets when their owners becomes unable or unwilling to continue to care for them. Carefully considering what needs a pet requires up front can drastically reduce the population of unwanted dogs and cats. [Read more…] about Responsible Pet Ownership Awareness is Every Single Day