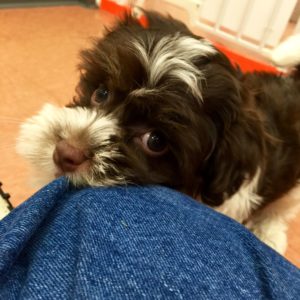 While pet experts agree that the busy holiday season is not the ideal time to bring home a new pet, the fact remains that a new dog or cat often tops the Christmas list for children and adults.
Bringing home a new puppy or kitten can be an exciting time, but having a pet is a commitment that requires research, preparation, and consideration not just of the humans in your household, but your other pets as well.
In this two part series, we will discuss how to make the homecoming of your new pet a joyful experience.
The New Dog
Step 1: Research
This begins with research. Breed choice matters, even if you are adopting from a shelter instead of buying from what we hope will be a reputable breeder if you go that route.
Dogs are loveable, but they are not all alike. They are bred to exhibit certain traits and behaviors, and prospective owners should not go by looks alone. The beautiful Border Collie you see on television is intelligent and good at tricks, but as a herding breed, it will also be a high energy dog with a high prey drive. Those pugs you like are adorable with their expressive, smushed in faces, but if you enjoy hiking in the summer, that flat face will make it more prone to hyperventilation in the heat. [Read more…]